Main content starts here, tab to start navigating
AL's Place
We regret to inform you that after more than seven wonderful years AL's Place will be closing with out last dinner service Sunday August 28th. Thank you for supporting us over the years.
AL's Place is a neighborhood restaurant in the Mission district of San Francisco from chef-owner Aaron London. We offer a seasonal, ingredient-driven menu that takes great inspiration from local produce, and uses that to supercharge creativity through meat, fish, and all that we do here.
AL's Place has no dress code. We want to create a fun, relaxed and exciting place for people to come together and enjoy food in company of family and friends!
Aaron London - Chef/Owner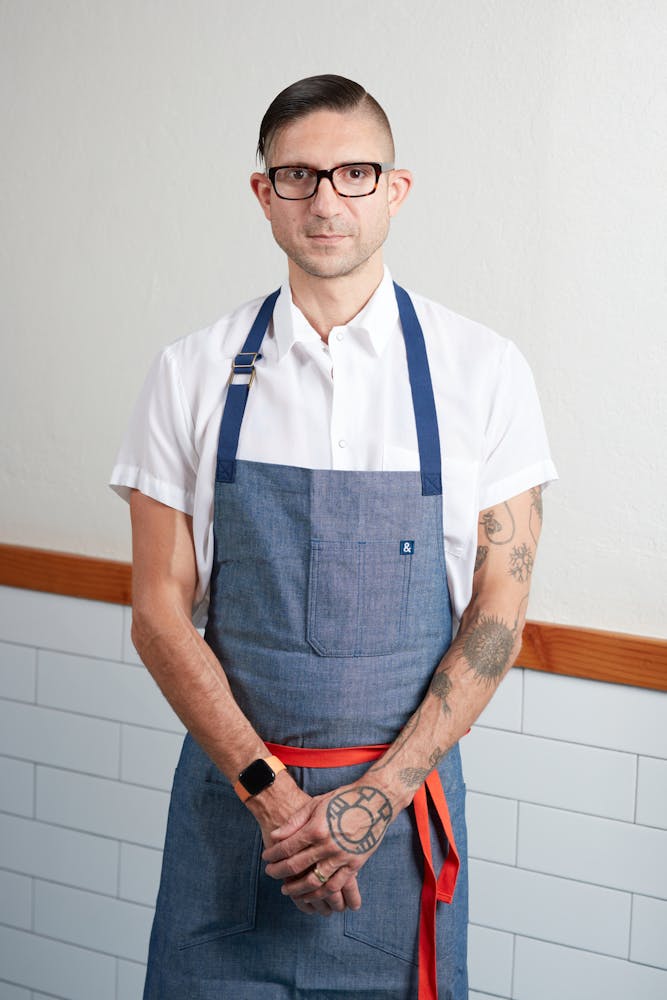 Hailing from West Sonoma County, Aaron London has been banging around the kitchen since he could reach the pots and pans. Constantly cooking for neighbors and family as a youth, the obsession with all things culinary carved his inevitable path to "chefdom." Experience in top-tier Michelin starred restaurants such as L' Astrance, Daniel, and Blue Hill at Stone Barns lead to the opening of London's own Michelin starred eatery AL's Place in 2015. It's in this funky blue corner building that the menu explores London's expansive palate and boundless capacity to explore and create.
Blue Dane Garden
A biodynamically run operation located in Grass Valley, Blue Dane Garden is run by married duo Rose and Dakota Becker. Chef Aaron has been working with Rose Becker for years, back when they were at Ubuntu in Napa Valley.
Blue Dane grows produce exclusively for AL's Place, and we source the majority of our produce from them. Despite the two hour driving distance, Rose and Dakota take turns making weekly produce runs to AL's. The key and unique component here revolves around the fact that all produce is delivered still potted in soil, and kept as such in our basement grow area until right before every service.
Some of the most special and noteable items on the menu from Blue Dane include our radishes, sweet herbs, and baby lettuces.